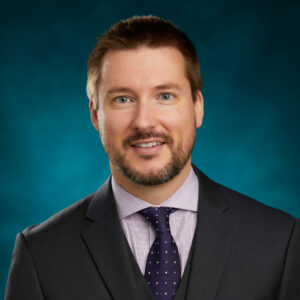 Kyle Fontaine (He/Him)
Education and Training Program Coordinator, BHWC
Kyle Fontaine earned a Bachelor of Education (2017) from the University of Manitoba, Winnipeg, Manitoba, Canada. He is a certified teacher in the state of Illinois, and prior to moving to Illinois in July 2023 he taught at an Adult Education Center and Alternative High School in Winnipeg. It was through these positions that Kyle solidified his passion for educating and helping others. Before entering the realm of teaching, he earned both a Bachelor of Science in Biology (2008) and Master of Science in molecular and population genetics (2013) from the University of Manitoba.
As the Education and Training Program Coordinator for the Behavioral Health Workforce Center, Kyle works with state organizations and institutions to correct and implement educational practices that strengthen the behavioral health workforce in Illinois.
His hobbies and interests include spending time with his wife, camping, hiking and appreciating nature, skating, watching hockey (Jets, Blackhawks), watching football (Colts, Giants), playing and watching golf, and watching movies or televisions series while eating popcorn or ice-cream.